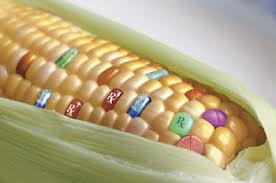 A statement signed by over 300 scientists and legal experts to the effect that there is "No consensus" on the safety of genetically modified (GM) crops and foods has been published in a peer-reviewed open access journal, Environmental Sciences Europe. It now belongs to the body of open peer-reviewed scientific literature and stands as a citable publication.
In 2013, nearly 300 independent scientists from around the world issued a public warning that there was no scientific consensus about the safety of eating genetically modified food, and that the risks, as demonstrated in independent research, gave "serious cause for concern."

According to the eminent scientists behind it, the joint statement shows that this claimed 'consensus' is "an artificial construct that has been falsely perpetuated through diverse fora."

In other words it's a lie that has been uncritically parroted, and spread far and wide by a disreputable assortment of biotech companies and lobbyists, professional sceptics and rent-a-quote scientists.

Standing in the way of good science

For decades, the safety of GMOs has been a hotly controversial topic that has been much debated around the world. Published results, as they can be in any field of study, are contradictory, and there are several reasons for this including:

the range of different research methods employed
the inadequacies of available procedures
differences in the analysis …
This statement is released by ENSSER the week after the World Food Prize was awarded to employees of the GM seed giants Monsanto and Syngenta. This award has provoked outrage worldwide and stands in stark contrast to recent rulings in several countries restricting or banning the field release or commercialisation of certain GM crops. These include 9 countries in Europe and Mexico, but also developing countries like Bangladesh, Philippines, India where an indefinite moratorium on field release trials was recommended by the Technical Expert Committee of the Supreme Court unless certain conditions are met including proper safety testing. Furthermore, GMO approvals are under legal challenge in Argentina and Brazil due to questions over the scientific basis of approvals. Most if not all of them underline the lack of proof of safety and insufficient testing.
Please Read this Article at NyrNaturalNews.com