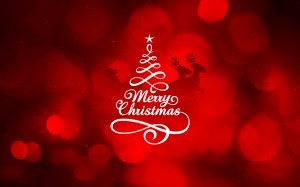 Among all the festivals and holidays of the Christian Church year, Christmas remains the most observed and most popular. Of course, much of that popularity, especially in the West, is due to the commercial promotion of the holiday. In many Protestant churches through the eighteenth and early nineteenth centuries, Christmas was noted but not really celebrated.  While observed in some church liturgies, there was very little in the way of gift giving and family celebration that marks the season today.  In fact, until relatively recently, in the middle to latter nineteenth century, Christmas was a regular work day.  In many areas of the world today, it remains a comparatively insignificant holiday even among Christians. Still, the Christmas story captures the heart in a way that transcends all the commercial hype.
Christmas day is a time for family, friends, and others who have touched our lives deeply. On this day, I hope you are sharing in the joy of the season with those who matter most to you, and I want to let you know that, each and every day, I am grateful for subscribers like you, who are helping to support and share our vision for a naturally healthier, happier world. Mercola.com seeks to be your primary trusted source of reliable and accurate health information. But it is only because of you, our family of subscribers, that our influence has spread not only in the United States, but in other countries as well – now serving over 10 million unique visitors each month.

Enjoy One of My All-Time Favorite Movies: It's a Wonderful Life

Released in 1946, It's a Wonderful Life still captures the hearts of new viewers over six decades later. …
A holly jolly Christmas to one and all.
Please Read this Article at Articles.Mercola.com