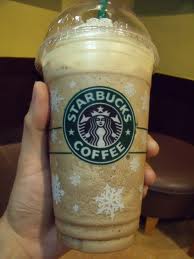 Nearly everyone knows Starbucks, the coffee shop chain beloved by Quinnipiac students. But what about the company called Monsanto? Many may not know this name, but the two companies have recently teamed up for a specific purpose. Starbucks is supporting Monsanto in its pursuit of a lawsuit against the state of Vermont.
Monsanto sells soybean, corn and cotton seeds, among other products. These seeds contain GMOs, or genetically modified organisms. Foods containing GMOs are also referred to as GM and GE foods, or genetically modified and genetically engineered foods, respectively.
Starbucks has an image of being a socially responsible, environmentally friendly company. In 2013, 95 percent of their coffee was ethically sourced, and their goal is to reach 100 percent by 2015.

Other goals include reducing water consumption by 25 percent in their company-operated stores by 2015 and mobilizing their employees and customers to contribute 1 million hours of community service per year.

It Started with Vermont's Historic GMO Labeling Bill…

On April 16, 2014, the Vermont Senate passed the first no-strings-attached GMO labeling bill (H.112) by an overwhelming margin—28-2. The bill sailed through a House/Senate conference committee and was approved by the House of Representatives on April 23.

On May 8, Governor Peter Shumlin signed the historic bill into law, which will require any genetically modified food sold in Vermont to be labeled by July 1, 2016. Foods containing GM ingredients would also not be allowed to be labeled "natural."

Though the bill was passed in …
The teaming up of Monsanto and Starbucks has also received some backlash from Quinnipiac students. Sophomore Kaelin Miller said she does not support this union and regularly tries to avoid including GMOs in her diet.
"I think it's disgusting that [Monsanto has] sunk their claws into another company, especially one as big as Starbucks," Miller said. "We need companies like Starbucks to be the ones standing up to Monsanto."
A petition has been started on SumOfUs.org in attempts to encourage Starbucks to drop its support of Monsanto. As of Nov. 9, there were more than 254,000 signatures.
"Monsanto might not care what we think, but as a public-facing company, Starbucks does," SumOfUs.org states alongside its petition. "If we can generate enough attention, we can push Starbucks to withdraw its support for the lawsuit, and then pressure other companies to do the same."
Please Read this Article at Articles.Mercola.com