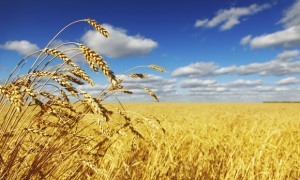 As the November elections grow closer, a number of candidates have thrown their names into the ring for consideration as the next elected leader or representative of the American people in their respective states, cities, or districts. The November 2014 elections are of course made up by a majority of Democrats and Republicans but a large number of Independent candidates are also taking part in the races all across the country. Few of these candidates, however, bear a resemblance to Rick Strawcutter, a congressional candidate running on the U.S. Taxpayer Party ticket for the 7th district of the U.S. House of Representatives in Michigan.
After conducting a thorough and scientifically detailed investigation into the detection last year of genetically engineered (GE) wheat growing in a single field on a single farm in Oregon, U.S. Department of Agriculture (USDA) Animal and Plant Health Inspection Service (APHIS) has concluded that the presence of the GE wheat appears to be an isolated incident. The GE wheat found on the Oregon farm was developed by Monsanto to be resistant to the herbicide glyphosate, also known as Roundup.

APHIS closed the investigation after exhausting all leads. The agency also found no evidence of GE wheat in commerce. APHIS is releasing today its findings and full report of investigation and evidence file, with appropriate personal information and confidential business information redacted.

Additionally, APHIS has opened a new investigation into a regulatory compliance issue involving GE wheat found growing at a research facility that was the previous site of authorized field trials in Montana. GE wheat …
As Congress and the FAA continue to discuss the parameters of drone use, a widening array of them are already taking flight. A new exemption has been granted for Hollywood, only the second after one was granted to BP earlier this year. This latest exemption greatly widens the scope for commercial drone use. According to Fortune, 40 other companies have filed for exemptions to the ban under section 333 of FAA Modernization and Reform Act of 2012.
Please Read this Article at NaturalBlaze.com