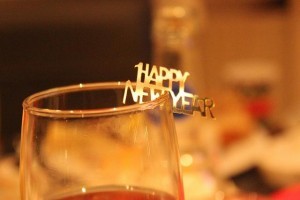 Do you make New Year's resolutions each January 1st only to find them a distant memory come February 1st? This year, instead of focusing on what you want to change, try focusing on how you are going to change it using implementation intentions. This is a big name for a fairly simple strategy: instead of making a vague resolution such as "get in shape", make a concrete resolution that specifies where, when, and in what way you are going to implement your resolution.
Do you want to resolve to get in shape this year, and actually do it? Get specific with your resolution. Instead of saying "I'm going to start running" or even "I'm going to start lifting weight 3 time per week", set out all the nitty gritty details: "At 6pm on Monday, Wednesday and Friday, I am going to stop whatever I am doing, put on my running clothes and go for a 30 minute run," or "After I finish my lunch on Tuesdays and Thursdays, I am going to put on tennis shoes and spend 20 minutes at the gym next to my office."
At first, you'll have to remember your resolution and make sure you rehearse your implementation intention, but after a few practices, your body will pick up the routine and the behavior should start being automatic.
If you made a New Year's resolution, the odds that you'll achieve it are not in your favor. While about 45 percent of Americans usually make a New Year's resolution, only 8 percent are successful in achieving their goal.

This dismal success rate may come down to what Harvard School of Education professor Lisa Lahey aptly calls "the New Year's resolution approach." This starts out with a clear, reasonable goal and, as she told The Atlantic, "very principled plans for changing those behaviors."

It's Never Too Late to Start Health Habits

But remember you can make health goals any time of the year. This year I had two major ones that weren't even started until this summer and have been able to successfully implement them.

My first was to start walking at least 10,000 steps a day and stop sitting down so much. I am now averaging 15,000 steps a day and have logged …
Given that so many Americans do make New Years resolutions each year, researchers have learned a thing or two about what helps people succeed. Here are three key things they've learned about the people who do stick to their goals, and what separates the 40 percent of people who keep their New Years resolutions from the 60 percent who don't.
Please Read this Article at Articles.Mercola.com