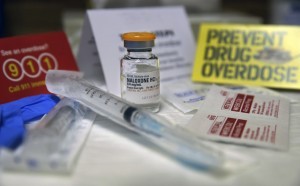 he number of Americans dying from accidental overdoses of narcotic painkillers jumped significantly from 1999 to 2011, federal health officials reported Tuesday. Deaths from overdoses of drugs such as hydrocodone (Vicodin), morphine and oxycodone (Oxycontin) climbed from 1.4 per 100,000 people to 5.4 per 100,000, according to the U.S. Centers for Disease Control and Prevention. That means about 3,000 people died in 1999 from unintentional overdoses. By 2011, that number was up to nearly 12,000 deaths, the report said. Despite the rising number of deaths, the rate of the increase has actually slowed since 2006, according to report co-author Dr. Holly Hedegaard. She's an epidemiologist at CDC's National Center for Health Statistics (NCHS).
Earlier this year, Gil Kerlikowske, director of the U.S. Office of National Drug Control Policy stated that the use of narcotic painkillers and other opioids is "having a devastating impact on public health and safety in communities across the nation."

The powerful drugs, which have their place in treating short-term severe pain, such as that which occurs after surgery or serious accidents, are now widely used for treating chronic pain problems, like headaches and back pain.

As pain is one of the most common health complaints in the US, record numbers of Americans are, sadly, now becoming drug addicts in an attempt to live pain-free. According to 2010 data, there were enough narcotic painkillers being prescribed in the US to medicate every single adult, around the clock, for a month.

By 2012, a whopping 259 million prescriptions for opioids and other narcotic painkillers were written in the US, which equates to 82.5 prescriptions …

Prescription drug related deaths now outnumber those from heroin and cocaine combined, and drug overdose deaths exceed motor vehicle-related deaths in 29 states and Washington, D.C. Misuse and abuse of prescription drugs costs the country an estimated $53.4 billion a year in lost productivity, medical costs and criminal justice costs, and currently only one in 10 Americans with a substance abuse disorder receives treatment.
Please Read this Article at Articles.Mercola.com