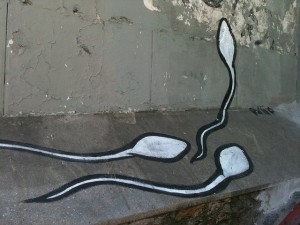 Our bodies truly are machines; each part working cohesively and efficiently, from the muscles, joints, and bones to the more intricate cellular processes. This is why it's so easy for someone diagnosed with a disease experiences a domino effect of other health problems. Infertility is one of those problems, and hypertension may be to blame, according to a new study.
The study, conducted by investigators at the Stanford University School of Medicine, also links poor semen quality to a higher chance of having various specific health conditions, such as hypertension, and more generally to skin and endocrine disorders.

The findings, published in Fertility and Sterility, may spur more-comprehensive approaches to treating male infertility. They also point to the wisdom of performing complete physical examinations of men experiencing reproductive difficulties.

Making connections


In the new study, Eisenberg and his colleagues analyzed the medical records of 9,387 men, mostly between 30 and 50 years old, who had been evaluated at Stanford Hospital & Clinics (now Stanford Health Care) between 1994 and 2011 to determine the cause of their infertility. The men had routinely provided semen samples, which the researchers assessed for characteristics including volume, concentration and motility.

In about half of all the male infertility cases, the problem was abnormal semen; in the rest, …
In their paper, researchers write that future studies may examine how treatments for hypertension and heart disease can be changed to improve male fertility. Analyzing whether treatments for cardiovascular disease themselves may impair semen production may also be beneficial. Cancer treatments such as radiation and chemotherapy can impact sperm production, Eisenberg noted.
However, the researchers' findings still suggest that men who experience fertility issues may see their future health benefit by making dietary or fitness changes.
"I think that for a man who feels or seems otherwise healthy and has aberrant semen parameters," Behr said, "it may provide additional motivation for the individual to drill more into their health assessment to make sure they don't harbor a condition later in life that they may be able to change their lifestyle for."
Please Read this Article at NyrNaturalNews.com