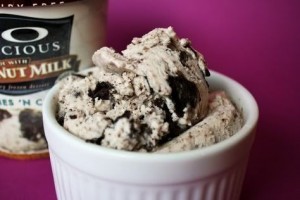 WhiteWave Foods announced that it has agreed to purchase So Delicious Dairy Free from its existing shareholders, led by Wasserstein & Co., for $195 million in cash. WhiteWave is the company behind brands such as Horizon, Silk, Alpro and Earthbound Farm. It aspires to develop nutritious, creative and alternative food choices and delivers these to customers via local stores. On the other hand, best known by consumers for its delectable beverages, creamers, cultured products and frozen desserts is the So Delicious® Dairy Free brand. The So Delicious company was founded in 1987 by Mark Brawerman, who was CEO until 2013. So Delicious is headquartered in Eugene, Oregon, USA. Products from So Delicious are 100% plant-based and non-GMO verified. Based on the latest figures, So Delicious had net sales of $115 million for the twelve months ended June 30, 2014 and figures show that it will experience continued steady growth in the second half of 2014.
So Delicious is best known for its frozen desserts including ice creams and specialty frozen treats. WhiteWave, which is best known for its Silk brand of nondairy milks, has been criticized for replacing organic ingredients with conventional ones in recent years, without updating packaging. Horizon was also accused of similar behavior with packaged macaroni and cheese products that boasted the Horizon label but were not 100 percent organic.

"The acquisition of So Delicious represents a great addition to the WhiteWave portfolio and fits squarely within our strategy of driving growth in our core businesses," Gregg Engles, chairman and chief executive officer of WhiteWave said in Food Business News. "So Delicious is an outstanding company and a unique player in the plant-based food and beverage arena, with consumers seeking out the brand for a broad range of great-tasting, dairy-free beverages, creamers and cultured products. So Delicious is also recognized as the No. …
The deal is expected to close in the next few months, subject to customary closing conditions. WhiteWave intends to fund the acquisition through cash balances and available credit. The transaction is expected to be accretive to WhiteWave's earnings in the first 12 months following closing, excluding certain transaction and integration expenses.
Please Read this Article at NaturalBlaze.com