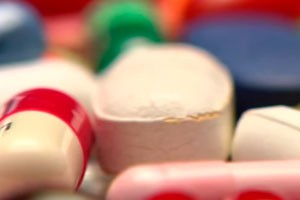 The hidden story about vaccines, drugs and food… Three huge topics in one film. Why put all this in one movie? Because these issues are directly related, and we have an opportunity to harness the millions of us engaged in each of them to overcome the noise put out by the medical-industrial conglomerate. You peel back the layers and see what's really driving our industrialized food, our vaccine expansion, and our dependence on pharmaceuticals – it's the same culprit. Huge corporations funded by individual misery, one broken life at a time. These three story lines converge on Wall Street, but this story takes us beyond the problem to the inspiring and empowering role mothers are now taking in uniting to protect their families.
"Your health is now brought to you by Wall Street. If you thought they hurt us with the banks, wait 'til you see what they are doing to our health care." – Jeff Hays, "Bought"

The new documentary Bought dives deeply into the inner workings of the industries at the core of our food and healthcare system, exploring the truth about how vaccines and drugs are developed and rushed to market and the ongoing secrecy behind the genetic engineering of our food supply.

For a limited time proceeds from renting or purchasing this film will be donated to the National Vaccine Information Center (NVIC), a non-profit organization advocating for vaccine safety and informed consent protection in the public health system.

Filmmaker Jeff Hays believes, as I do, that you have a right to the truth so that you can make educated decisions about your health, food, and medicine. Unfortunately, the truth is …

One of the dangers of any viral disease outbreak is that people often fail to realize is that you can be an asymptomatic carrier of a viral infection; so while you show no symptoms or only mild symptoms, you may still be able to transmit the virus to others. Even fewer people understand that this is also true for live virus vaccines!
Please Read this Article at Articles.Mercola.com