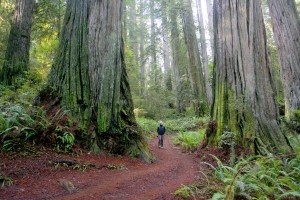 The Amazon rainforest is a land of superlatives. It contains the world's largest river and is home to the world's largest freshwater island and largest watershed. The Amazon is mostly contained within Brazil but stretches into eight other South American nations. This means that traveling to the Amazon begins with picking a destination country and then planning around your destination.
When we get sick we sometimes have multiple options for treatment. We can go with what's popular and common and it could work. Other times we try the natural route and that can work. But what happens when we feel like we've exhausted our options and are still sick but aren't sure what to do? What if there was one last option that could be explored but it meant going to the Amazon jungle for 30 days, Would you do it?

The Sacred Science

I finished watching this film the other day and it was awesome. Straight up, to see more of the inner workings of what medicine men and shamans do to heal others was fascinating. The love, care and professionalism surrounding their craft even broke down misconceptions I may have had about the whole thing.

The Sacred Science follows eight people from around the world, with varying physical and …
If Survivor was actually real and had stakes worth caring about, it would be what happens here, and The Sacred Science hopefully is merely one in a long line of exciting endeavors from this group. – Billy Okeefe, McClatchy Tribune
The Power of Plants

Get this: it is a known fact that over 25% of all our prescribed medical treatments come from plants in the Amazon Rainforest. The Amazon is home to over 60,000 species of plants and most doctors agree that this region is the most obvious place to look for the cure for cancer, M.S., Alzheimer's, you name it. The main problem that scientists face is that there are too many plants and too little time to study them. Believe it or not, less than 3% of these plants have been tested for their healing potential!

In this groundbreaking documentary, you will discover an ancient system of medicine that reveals the root cause of disease and works from the inside out to create dramatic healing results. These highly effective medicines still exist today, but are in danger of being lost forever. The Sacred Science team is on a mission to bring mass awareness to their medicinal value and help preserve these fragile cultures from total extinction.

In this film you will learn about:

The root cause of disease that lies deep within us, and how to find and heal it.
Nutritional practices that help to turbo-boost your body's healing power.
Ancient medicines that can be used to cure modern illnesses.
How you can incorporate indigenous wisdom into your life to increase your health and vitality.

They also have brought in a bunch of well-known natural health and energy medicine experts as a bonus during this 10-day event to give exclusive insight on how to put this forgotten healing wisdom to use in our daily lives. These experts include Dr. Lissa Rankin, Dr. Gabor Mate, Daniel Vitalis, Tristan Truscott, and more!
If seeing our glorious Amazon rainforest at its lushest and getting up close to lots of birds and mammals (and enjoying slightly cooler temperatures) sounds most attractive, then December to May might be your best choice.If jungle hikes and spotting exotic migratory birds perched on trees between flights across Amazonia appeals most to you, while still having the chance to see capuchin monkeys, kinkajou, and other mammals, and going on great fishing expeditions, you might be happier choosing the warmer, low water season.
Please Read this Article at NaturalBlaze.com