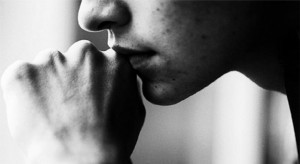 Depression is a mental health disease that affects millions worldwide each year. And with health professionals quick to prescribe pharmaceutical anti-depressants, reports claim that there is actually a natural cure that has been hidden by experts and that anti-depressants actually do more harm than good. Pharmaceutical antidepressants mess with neurotransmitters in the brain such as serotonin, the chemical believed to be responsible for mood balance and a lack of will essentially lead to depression. These drugs are commonly prescribed to depressed patients, and coming off of them can lead to a relapse and the mental health disorder bouncing back again.
Depression affects over 25 million Americans a year. But did you know there is a highly effective natural treatment? Inositol – or Vitamin B8.

Inositol Deficiency Linked to Depression

A 1995 study found amazing results treating depression with inositol. As reported in the American Journal of Psychiatry (Vol. 152, No. 5) "the overall improvement in scores on the Hamilton Depression Rating Scale was significantly greater for inositol than for placebo at week 4. No changes were noted in hematology or in kidney or liver function… Inositol had a significant antidepressant effect in this study."

A 2001 study continued to find impressive results, and "continuing reports of inositol's efficacy in the treatment of depression, panic disorders, and OCD should stimulate replication studies". Yet conventional medicine (in all its wisdom) continues to treat depression with pharmaceutical medications, despite the findings of a 2010 study that "the benefit of antidepressant medication compared with …
We have witnessed no decrease in suicide, but increases in murder/suicide, suicide, unwed pregnancies, domestic violence, manic-depression, MS, hypoglycemia, diabetes, bankruptcies, divorce, mothers (parents) killing children, road rage, school shootings, cancer, Chronic Fatigue Syndrome, and fibromyalgia since these serotonergic drugs have become so popular and I relate it directly to the effects of these drugs.
More Regarding So-Called "Safe" Antidepressants

Dr. Joseph Glenmullen, Clinical Instructor in Psychiatry at Harvard Medical School, has treated patients with Prozac and discovered significant safety issues. He wrote "Personal Review: Prozac Backlash: Overcoming the Dangers of Prozac, Zoloft, Paxil, and Other Antidepressants with Safe Effective Alternatives" to bring to light the true darkness of how drugs are approved by our "respected" FDA. An absolute must read!

Well, the following shows the problem with "ethical and unbiased" research. Dr. Joseph Glenmullen found that congress had allowed itself to be manipulated by Big Pharma – and this is no big secret. Shockingly, drugs are routinely approved without long-term confirmation of safety! And short term studies (6-8 weeks) were often designed for only one purpose: market approval.
Shocking statistics have shown a correlation between antidepressant use and an increase in murders, suicides, domestic violence, manic depression, MS, diabetes, as well as improper brain and bone development, sexual dysfunction and many, many more human behaviours and health problems. In 2012, Daily Mail reported that a team of Canadian researchers from Ontario's McMaster University found the benefits proposed by antidepressants compare poorly to the risks and side effects. Evolutionary biologist and lead author Paul Andrews said, "You've got a minimal benefit, a laundry list of negative effects – some small, some rare and some not so rare.
Please Read this Article at NaturalBlaze.com