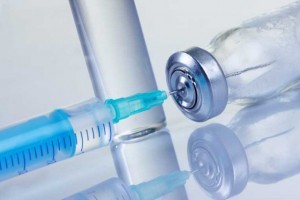 Vaccines are one of the most successful programs in modern health care, reducing, and in some cases even eliminating, serious infectious diseases. Public support for the vaccination program remains strong, especially in the United States where vaccination rates are currently at an all-time high of >95 percent (CDC 2004). Yet, despite a long history of safety and effectiveness, vaccines have always had their critics: some parents and a tiny fringe of doctors question whether vaccinating children is worth what they perceive as the risks. In recent years, the anti-vaccination movement, largely based on poor science and fear-mongering, has become more vocal and even hostile.
It's been 5 years since the mainstream media began writing about the "dangerous and misinformed anti-vaccination movement." Who are the kooks in this crazy unhinged movement? Surely they are hanging out in labor and delivery rooms, throwing mercury on expectant mothers, making threats against anyone who vaccinates their newborn for a sexually transmitted disease. Certainly they are sneaking into Boy Scout meetings by posing as den mothers and brainwashing neighborhood parents into hosting chickenpox parties. They organize violent protests, vandalize the homes of known pediatricians, and detox children at slumber parties without parental consent.

Except, there is no such thing as the "anti-vaccination movement." A "movement" is a growing organization of people, all pushing toward a common goal. People who exempt their children from vaccination don't have a "common goal." There is no target percentage of "anti-vaccination" they conspire to achieve. There is no agenda to push down anyone's throat. There …
The conversation about vaccination has changed. In the 1990s, when new vaccines were introduced, the news media were obsessed with the notion that vaccines might be doing more harm than good. The measles-mumps-rubella (MMR) vaccine might cause autism, we were told. Thimerosal, an ethyl-mercury containing preservative in some vaccines, might cause developmental delays. Too many vaccines given too soon, the stories went, might overwhelm a child's immune system.
Please Read this Article at NaturalBlaze.com