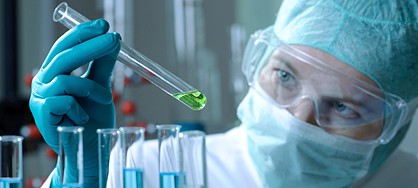 Medications are the leading cause of allergy-related sudden deaths in the U.S., according to an analysis of death certificates from 1999 to 2010. The study also found that the risk of fatal drug-induced allergic reactions was particularly high among older people and African-Americans and that such deaths increased significantly in the U.S. in recent years.
Anaphylaxis is the term used for a severe, potentially life-threatening allergic reaction that can occur within seconds or minutes following exposure to an allergen. Until now, data on trends in anaphylactic deaths—or even the number of yearly deaths from anaphylactic shock—has not been well-defined. One reason: unlike countries such as the UK, the U.S. doesn't maintain a national registry for anaphylaxis deaths.

"Anaphylaxis-related deaths in the U.S. have not been well understood in recent years," said Elina Jerschow , M.D., M.Sc. director, Drug Allergy Center, Allergy and Immunology Division of Medicine, Montefiore Medical Center, and assistant professor of medicine, Albert Einstein College, the lead author of the study. "We hope these findings will help in identifying specific risk factors and allow physicians to formulate preventative approaches."

Dr. Jerschow and colleagues analyzed death certificates from the U.S. National Mortality Database and found that medication-related anaphylaxis was the most common cause of death …
Albert Einstein College of Medicine of Yeshiva University is one of the nation's premier centers for research, medical education and clinical investigation. During the 2013-2014 academic year, Einstein is home to 743 M.D. students, 275 Ph.D. students, 103 students in the combined M.D./Ph.D. program, and 313 postdoctoral research fellows. The College of Medicine has more than 2,000 full-time faculty members located on the main campus and at its clinical affiliates. In 2013, Einstein received more than $150 million in awards from the National Institutes of Health (NIH). This includes the funding of major research centers at Einstein in aging, intellectual development disorders, diabetes, cancer, clinical and translational research, liver disease, and AIDS. Other areas where the College of Medicine is concentrating its efforts include developmental brain research, neuroscience, cardiac disease, and initiatives to reduce and eliminate ethnic and racial health disparities. Its partnership with Montefiore Medical Center, the University Hospital and academic medical center for Einstein, advances clinical and translational research to accelerate the pace at which new discoveries become the treatments and therapies that benefit patients.
Please Read this Article at NaturalBlaze.com