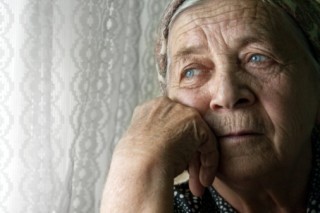 B12 deficiency isn't a bizarre, mysterious disease. It's written about in every medical textbook and its causes and effects are well-established in the scientific literature.
However, B12 deficiency is far more common than most health care practitioners and the general public realize. Data from the Tufts University Framingham Offspring Study suggest that 40 percent of people between the ages of 26 and 83 have plasma B12 levels in the low normal range – a range at which many experience neurological symptoms. 9 percent had outright deficiency, and 16 percent exhibited "near deficiency". Most surprising to the researchers was the fact that low B12 levels were as common in younger people as they were in the elderly.
There are two common criticisms that vegetarians and vegans are accustomed to hearing on a regular basis from those who either disagree or refuse to accept their dietary choice.

The first is the famous protein myth, which centers around the idea that without meat in their regular diet vegans and vegetarians are bound to be protein deficient. Although many meats are widely recognized as a great source of protein, there are way more non-meat related protein packed options, many of which outperform popular meats in a per serving protein content comparison.

The second is the argument centered around the all important nutrient B12, and for good reason as numerous studies have been done showing that it can be substantially harder – if not impossible – to come by in a vegetarian or vegan diet. It's this subject that I would like to center this article around, to help us all better understand …
The form of B12 that you'll find in most B12 products — even the B12 injections your doctor may administer — is cyanocobalamin. Can you guess how this form of B12 gets its name? Cyanocobalamin is comprised of a cyanide molecule attached to a cobalamin (B12) molecule. Cyanide is a toxic poison that the body cannot metabolize, and over time, it can accumulate in brain tissues with disastrous results.
For reasons I'll never fully understand, way too many B12 supplements on the market today are made with this virtually worthless form of B12. My guess is that these companies are just out to save money at the expense of your health, which is truly a shame.
Please Read this Article at NaturalBlaze.com