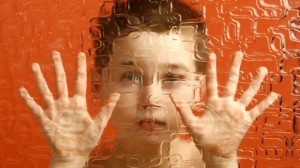 Evidence points to glyphosate toxicity from the overuse of Monsanto's Roundup herbicide on our food.
For over three decades, Stephanie Seneff, PhD, has researched biology and technology, over the years publishing over 170 scholarly peer-reviewed articles. In recent years she has concentrated on the relationship between nutrition and health, tackling such topics as Alzheimer's, autism, and cardiovascular diseases, as well as the impact of nutritional deficiencies and environmental toxins on human health.
The overuse of Monsanto's Roundup herbicide on our food is causing glyphosate toxicity and it is now being considered as the single most important factor in development of autism and other chronic disease. At a recent panel discussion about GMOs, a senior scientist has stated that one in two children will be autistic by 2025.

Glyphosate does induce disease and is a "textbook example of exogenous semiotic entropy." Glyphosate inhibits detoxification of xenobiotics and interferes with cytochrome P450 enzymes, which enhances the damaging effects of other chemical residues and toxins, and very slowly damages cellular systems in the body through inflammation. Residues of glyphosate are found in sugar, corn, soy, and wheat, some of the main components of the Western diet.

Glyphosate also suppresses specific amino acids that represent up to 35% of a plant's dry mass. In doing so, it effectively kills the pathway of bacteria. This in turn disrupts the …
Other toxic substances may also be autism-inducing. You may recall our story on the CDC whistleblower who revealed the government's deliberate concealment of the link between the MMR vaccine (for measles, mumps, and rubella) and a sharply increased risk of autism, particularly in African American boys. Other studies now show a link between children's exposure to pesticides and autism. Children who live in homes with vinyl floors, which can emit phthalate chemicals, are more likely to have autism. Children whose mothers smoked were also twice as likely to have autism. Research now acknowledges that environmental contaminants such as PCBs, PBDEs, and mercury can alter brain neuron functioning even before a child is born.
This month, the USDA released a study finding that although there were detectable levels of pesticide residue in more than half of food tested by the agency, 99% of samples taken were found to be within levels the government deems safe, and 40% were found to have no detectable trace of pesticides at all. The USDA added, however, that due to "cost concerns," it did not test for residues of glyphosate. Let's repeat that: they never tested for the active ingredient in the most widely used herbicide in the world. "Cost concerns"? How absurd—unless they mean it will cost them too much in terms of the special relationship between the USDA and Monsanto. You may recall the revolving door between Monsanto and the federal government, with agency officials becoming high-paying executives—and vice versa! Money, power, prestige: it's all there. Monsanto and the USDA love to scratch each others' backs. Clearly this omission was purposeful.
In addition, as we have previously reported, the number of adverse reactions from vaccines can be correlated as well with autism, though Seneff says it doesn't correlate quite as closely as with Roundup. The same correlations between applications of glyphosate and autism show up in deaths from senility.
Please Read this Article at NaturalBlaze.com