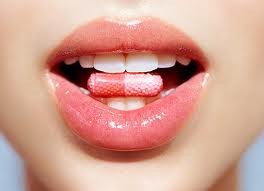 Nonsteroidal anti-inflammatory drugs — such as ibuprofen and aspirin — increase one's risk of upper gastrointestinal bleeding. When taken in combination with other drugs, this risk is significantly higher, according to new research.
"These findings may help clinicians tailor therapy to minimize upper gastrointestinal bleeding, and are especially valuable in elderly patients who are likely to use multiple drugs at the same time," said Gwen Masclee, MD, lead study author from Erasmus Medical Center in Rotterdam, the Netherlands. "Defining risk factors is a critical step towards improving care and decreasing NSAID-associated complications and deaths."

Researchers performed a self-controlled case series analysis of data from 114,835 patients with upper GI bleeding. Drug exposure was determined based on prescriptions of NSAIDs, cyclooxygenase 2 (COX-2) inhibitors — such as Bextra®, Celebrex® and Vioxx® — or low-dose aspirin, alone and in combination with other drugs that affect risk for internal bleeding. This study identified that:

Single therapy with non-selective NSAIDs (the commonly found NSAIDs, which contain both COX-1 and COX-2 enzymes) is more likely to cause upper GI bleeding than single therapy with COX-2 inhibitors or low-dose aspirin.
Combination therapy …
Since the liver is responsible for metabolizing drugs other than alcohol, potentially dangerous alcohol-drug interactions can occur in both light and heavy drinkers. If you take prescription or over-the-counter medications, ask your health care provider for advice about alcohol intake. Recognize that even herbal medicines and supplements can have adverse interactions with alcohol.
Please Read this Article at NaturalBlaze.com