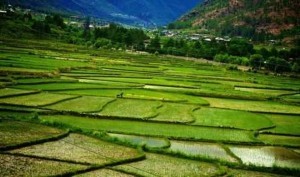 Too much of America is now controlled by the vast agro-chemical industry, poisoning us and our environment with genetically modified crops, fueled by corporate greed and manipulation. This has come with many well documented harmful effects on our health as well as the devastation of many species including bees, birds and butterflies.
After knocking Whole Foods around in some past articles, credit needs to be given where credit is due for the time being. Their latest release of the 'Whole Foods Market Responsibly Grown Rating System' is an honest attempt at cleaning up many areas of our food supply that have gone badly astray.

"After three years of research and planning, Responsibly Grown is the result of our collaboration with suppliers, scientists and issue experts to continue our strong commitment to organic, while embracing additional important topics and growing practices in agriculture today," said Matt Rogers, global produce coordinator at Whole Foods Market. "We are excited to broaden the conversation to recognize additional growing practices and drive more transparency in the industry."

One has to wonder if actions of independent food activists has finally had an impact on corporate decision making. Could it be that Whole Foods is reacting to Mike Adams, The Health …
These are but a few of the damaging ingredients lurking in many supplements, many of which are entirely deceiving. For example, you may think that the vitamin E you are swallowing each day is improving your health each day when it may actually be disrupting your entire immune system. The synthetic version of vitamin E is a petrochemically derived analogue of natural vitamin E that is capable of disrupting the endocrine system, whereas the natural form of vitamin E is effective against aging, oxidative stress, and hundreds of other conditions. You can't just turn off questions about where your food is coming from at the end of the challenge; they become a part of how you choose your food in the future. That is why Vermonters should challenge themselves to eat totally locally for some defined period of time. Whether you join a formal Localvore Challenge or you challenge yourself to prepare even just one totally local meal, it will be a perfect appetizer to a whole new way of looking at your food.
Please Read this Article at NaturalBlaze.com