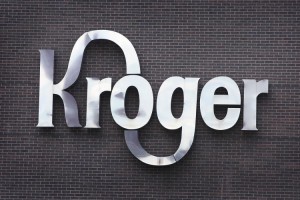 If food inflation begins to slow down or even become deflationary, The Kroger Co. (NYSE: KR) is still in position to achieve its long-term growth target of 8 percent to 11 percent per year, according to Karen Short of Deutsche Bank. In a note to clients on Tuesday, Short focused on three distinct periods to justify the thesis. The first period Short analyzed was the past eight to 10 years. The analyst concludes there was a "relatively low" correlation between food inflation and Kroger's financial metrics. The second time period during 2004 to 2008 showed a negative correlation between food inflation and Kroger's financial metrics.
Traditional supermarkets are known for their razor-thin margins and low sales and profit growth. But Kroger (NYSE:KR) is helping change that perception.

The Cincinnati-based company operates more than 2,800 supermarkets, convenience stores and jewelry stores under local names that include its namesake Kroger as well as Food 4 Less, Fred Meyer and Ralphs. It also runs supermarket fuel centers and food processing plants.

While its profit margins are still thin, the chain has grown its earnings per share at a double-digit clip in nine of the past 10 quarters, and it is forecast to post a 15% increase in the current period. Sales gains have come in at 10% and 12% the past two quarters, with analysts expecting 10% growth this quarter as well as in fiscal Q1.
Last month, Kroger topped views with fiscal Q2 EPS that rose 17% on a 12% rise in revenue. The firm narrowed its full-year 2014 profit guidance to $3.22-$3.28 from the $3.19-$3.27 it saw earlier. The new guidance yields a higher midpoint, though it's below consensus forecasts for $3.29.

What's helping fuel growth, somewhat ironically, is a surge in organic and natural food sales. Where pure-play natural food chains like Whole Foods Market (NASDAQ:WFM) had been eating traditional grocers' lunch, Kroger is now enjoying a growing slice of the natural foods market.

Natural foods are a $4 billion to $5 billion category for Kroger, according to Jefferies analyst Mark Wiltamuth, and it's growing at a double-digit rate.
Bottom line, the analyst emphasizes the belief that Kroger should not expect any material impact on EBIT growth or earnings per share growth due to a slowdown in food inflation.
Please Read this Article at NaturalBlaze.com