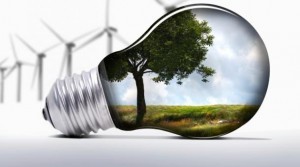 What motivates consumers to make ethical choices such as buying clothing not made in a sweat shop, spending more money on fair-trade coffee, and bringing their own bags when they go shopping? According to a new study, ethical consumption is motivated by a need for consumers to turn their emotions about unethical practices into action.
"Advocates of ethical consumerism suggest that consumers should consider the environmental and human costs of the products they choose, but unfortunately only a small number of people in North America consume ethically on a regular basis while most consumers just look for good deals and ignore the social impact of the products they buy. Why are some consumers willing to spend time, money, and energy on making more responsible choices?" writes author Ahir Gopaldas of Fordham University.

After analysing dozens of websites of advocacy groups and companies driven by ethical mission statements, and conducting at-home interviews with people who identify as ethical consumers, the author identified three common emotions driving ethical behaviour – contempt, concern and celebration.

Contempt happens when ethical consumers feel anger and disgust toward the corporations and governments they consider responsible for environmental pollution and labour exploitation.
Concern stems from a concern for the victims of rampant consumerism, including workers, …
Waste has become an issue that even skeptics can embrace. There is also increased demand for more transparency and accountability from companies. For example, 86% of the GNM audience like buying products from companies that give something back to society and 84% think that companies should be penalised for failing to care for the environment. But beyond these limited areas, there is a great deal of difference in consumers' approach to sustainability.
Please Read this Article at NyrNaturalNews.com