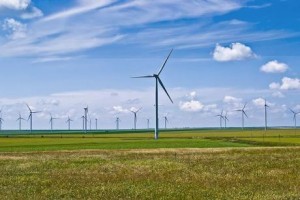 The article reports that the Romanian government has capped the renewable energy quota for large industrial consumers in 2013 to help offset their high energy costs and lower the threats of job cuts in the 2014 elections.
BUCHAREST (Reuters) – Romania's government capped the amount of renewable energy that large industrial consumers must buy this year in a move to help offset their high energy costs and stave off the threat of job cuts ahead of elections later this year.

The cap is part of a wider set of measures the leftist government plans to enforce this year to help industrial consumers, who have repeatedly warned that high power and gas prices could lead to production cuts, layoffs and even plant relocations.

However, the measure also boosts uncertainty for private investors in the electricity and gas sectors, which could scare off badly needed investment. The government has already lowered its support scheme for renewable energy projects.

The support scheme gives developers green certificates for each megawatt generated and forces power suppliers and large industrial users to buy them based on a gradually increasing annual quota set by the country's energy …
The case was originally brought by a tiny Finnish wind power producer, Ålands Vindkraft, against the Swedish Energy Agency, and subsequently referred by the Swedish judge to the EU court. The Opinion is crystal-clear and has quite sensational implications – if the Court accepts it, which is very likely, as the judges rarely diverge from what their Advocate-General advises.
Please Read this Article at ScientificAmerican.com