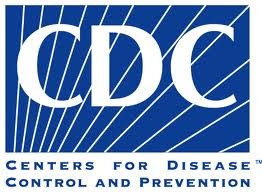 CDC is working with the World Health Organization (WHO), the ministries of health of Guinea, Liberia, and Sierra Leone, and other international organizations in response to an outbreak of EVD in West Africa, which was first reported in late March 2014. As of July 27, 2014, according to WHO, a total of 1,323 cases and 729 deaths (case fatality 55-60%) had been reported across the three affected countries. This is the largest outbreak of EVD ever documented and the first recorded in West Africa.
EVD is characterized by sudden onset of fever and malaise, accompanied by other nonspecific signs and symptoms, such as myalgia, headache, vomiting, and diarrhea. Patients with severe forms of the disease may develop hemorrhagic symptoms and multi-organ dysfunction, including hepatic damage, renal failure, and central nervous system involvement, leading to shock and death. The fatality rate can vary from 40-90%.
You know how the propaganda machine loves to crank up the push on flu shots every year. Well, this year's batch is so ineffective even the notoriously dishonest optimistic CDC and pro-Pharma mainstream sources can't tell you with a straight face that you're protected.

The Centers for Disease Control (and Big Pharma Pimp Extraordinaire) released an advisory yesterday letting us know that the vaccine is not really a very good match to the flu circulating this year.

Influenza viral characterization data indicates that 48% of the influenza A (H3N2) viruses collected and analyzed in the United States from October 1 through November 22, 2014 were antigenically "like" the 2014-2015 influenza A (H3N2) vaccine component, but that 52% were antigenically different (drifted) from the H3N2 vaccine virus . In past seasons during which predominant circulating influenza viruses have been antigenically drifted, decreased vaccine effectiveness has been observed.

However, …
Persons considered to have a low-risk exposure include persons who spent time in a healthcare facility where EVD patients are being treated (encompassing healthcare workers who used appropriate PPE, employees not involved in direct patient care, or other hospital patients who did not have EVD and their family caretakers), or household members of an EVD patient without high-risk exposures as defined above. Persons who had direct unprotected contact with bats or primates from EVD-affected countries would also be considered to have a low-risk exposure. Testing is recommended for persons with a low-risk exposure who develop fever with other symptoms and have unknown or abnormal blood work findings. Persons with a low-risk exposure and with fever and abnormal blood work findings in absence of other symptoms are also recommended for testing. Asymptomatic persons with high- or low-risk exposures should be monitored daily for fever and symptoms for 21 days from the last known exposure and evaluated medically at the first indication of illness.
Persons with no known exposures listed above but who have fever with other symptoms and abnormal bloodwork within 21 days of visiting EVD-affected countries should be considered for testing if no other diagnosis is found. Testing may be indicated in the same patients if fever is present with other symptoms and blood work is abnormal or unknown. Consultation with local and state health departments is recommended.
Read Article At NaturalBlaze.com