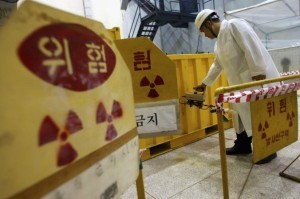 The South Korean dining table was long ago taken over by snacks, bread, and cooking oil produced from American soybeans and Brazilian corn created through human manipulation of DNA. Despite this, most consumers have no way of knowing whether the products that they are consuming contain GMOs.
The reason genetically modified organisms (GMOs) have sparked such fears in South Korea isn't just about safety issues without clear facts, or irrational labeling practices. While South Korea has been emerging as the world's second biggest importer of GMO crops, mystery plants have been taking root all over the country. The genetically modified (GM) crops that are growing in South Korean soil are a major issue in a country with a government ban on their cultivation. They stand as a stark signal that fears of imported GMOs disrupting the local ecosystem are already becoming a reality.

A National Institute of Ecology (NIE) monitoring report on the effects of GMOs on the natural environment, acquired on Dec. 30 by the Hankyoreh, showed GM corn and cotton discoveries across the country in 2013. Corn was found in Pyeongtaek, Gyeonggi Province; Gimje, North Jeolla Province; and Gimhae, South Gyeongsang Province. Cotton was found in …
Even though food manufacturers import tremendous amounts of genetically modified soybeans and corn each year and use them to make cooking oils and sweeteners, it is hard to find products in South Korea that are labeled as including GMO soybeans or corn. One reason is that genetically modified DNA and protein cannot be found those products, such as cooking oil and sweeteners.
The Ministry of Food and Drug Safety (MFDS) explained, "If no GM DNA or proteins are detected in the final product, then we don't have any scientific means of testing for the presence of GMOs." The argument is that real-world constraints prevent the detection of GMOs even when ingredients are tested. Indeed, a Feb. 2014 report by the Korea Consumer Agency (KCA) on GMO labeling system improvements found that only 44 of 108 (41%) GMOs approved at the time for import to South Korea were quantitatively testable. More than half, in contrast, fell in an administrative blind spot in terms of testing for the presence of specific ingredients.
Please Read this Article at NaturalBlaze.com