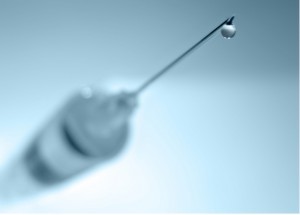 An Institute of Medicine (IOM) committee recommended a dramatic change in the national approach to financing immunizations in the United States. Major features were an insurance mandate to cover immunization, federal government subsidy for the purchase of vaccines, and vouchers for uninsured people. The National Vaccine Advisory Committee (NVAC), while agreeing with many of the IOM observations, did not agree with the recommendations for action. NVAC recommended, among other things, expanding and stabilizing funding through the existing Vaccination Assistance Act (Section 317 of the Public Health Service Act), expansion of the Vaccines for Children program, and assurance of adequate reimbursement for administration of vaccines.
Vaccination is a highly controversial issue. Can a better understanding of the history and the science behind it help people reach a compromise?

It's the most wonderful time of the year when millions of Americans celebrate the season with Christmas carols, trees, decorations, eggnogs and … flu shots. More than 150 million flu shots will be available in the U.S. this year. For many Americans, it's a no-brainer to get flu shots – why not prevent it, if you can? For a minority, it's simply "No thanks" or worse, "Over my dead body!" Of course, the same differences in attitudes extend to other types of vaccinations, if only with more intensity.

There are few topics in America that are so divisive and dogmatic as vaccination. Why? With infectious diseases, we are all socialists – we care about our neighbor's health and we insist they don't get sick! So, is there a way …
But is it time to go bananas over chimp adenoviruses? The bigger picture is that immunologists are not in lockstep when it comes to the effects of pre-existing immunity on adenovirus-based vaccines. Michael Betts, an immunologist at the University of Pennsylvania in Philadelphia, was one of the authors of one of two studies published in Nature Medicine in 2009 that provided evidence against pre-existing immunity as the cause of the STEP trial meltdown. He says that ultimately the question of viral immunity in vaccines is still a black box: "Without knowing more about immunity, it's hard to say that chimp adenoviruses are likely to be any better than any other adenoviruses." And although the preliminary results published this week are positive, they are far from conclusive; a second trial to test the protective ability of the vaccine is currently underway. With some luck, this field of research should shed light on whether chimp vectors mean more than just swinging from the trees.
Please Read this Article at NaturalBlaze.com