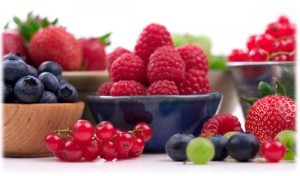 The process of oxidation in the human body damages cell membranes and other structures, including cellular proteins, lipids and DNA. When oxygen is metabolised, it creates unstable molecules called 'free radicals', which steal electrons from other molecules, causing damage to DNA and other cells.
The body can cope with some free radicals and needs them to function effectively. However, the damage caused by an overload of free radicals over time may become irreversible and lead to certain diseases, including heart disease, liver disease and some cancers (such as oral, oesophageal, stomach and bowel cancers). Oxidation can be accelerated by stress, cigarette smoking, alcohol, sunlight, pollution and other factors.
Using a new technique developed by researchers from the University of Granada for measuring antioxidant activity, the resarchers found that values can be ten times higher than those indicated by current methods. The results suggest that tables on the antioxidant capacities of food products that dieticians and health authorities use must be revised.

The researchers say that this means that foods like orange juice and juices from other citrus fruits already considered healthy due to their high content of antioxidants, which help to reduce harmful free radicals in our body, could bring benefits are greater than previously thought.

Upon applying the technique to commercial and natural orange, mandarin, lemon and grapefruit juices, it has been proved that their values greatly increase.

"The antioxidant activity is, on average, ten times higher than that which everyone thought up until now, and not just in juices, but also in any other kind of food" says Rufián …
Research is divided over whether or not antioxidant supplements offer the same health benefits as antioxidants in foods. It is recommended that people eat a wide variety of fresh fruits, vegetables, whole grains, lean meats and dairy products every day.
Your diet should include five daily serves of fruit and vegetables. One serve is a medium-sized piece of fruit or a half-cup of cooked vegetables. It is also thought that antioxidants and other protective constituents from vegetables, legumes and fruit need to be consumed regularly from early life to be effective. See your doctor or dietitian for advice.
Please Read this Article at NyrNaturalNews.com