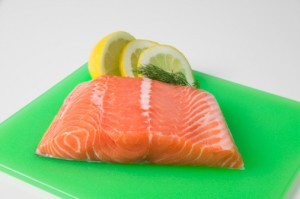 A healthy diet and exercise have been associated with lowering the risk for diabetes. Researchers behind a new study took a closer look at a very specific part of a healthy diet – magnesium intake. According to the study authors, magnesium, found naturally in a variety of foods like spinach, legumes, nuts and whole grains, has been associated with controlling factors that can lead to diabetes.Magnesium is the fourth most abundant mineral in your body. If you don't have enough of it, your body simply cannot function at its best. Insufficient cellular magnesium levels set the stage for deterioration of proper metabolic function that typically snowballs into more significant health problems.
Getting enough magnesium in the diet may reduce the risk of diabetes, especially for those who already show signs of heading that way.

A Tufts study led by Adela Hruby, N10, MPH10, N13, found that healthy people with the highest magnesium intake were 37 percent less likely to develop high blood sugar or excess circulating insulin, common precursors to diabetes.

Among people who already had those conditions, those who consumed the most magnesium were 32 percent less likely to develop diabetes than those consuming the least.

The second association held true even when researchers accounted for other healthful factors, such as fiber, that often go along with magnesium-rich foods.

The study, published in Diabetes Care, followed 2,582 participants in the Framingham Heart Study Offspring cohort for seven years. The study subjects had an average age of 54.

Only half of Americans get the recommended daily amount of magnesium in their diet, which is 400 to …
Researchers from the larger study concluded that people who are not magnesium deficient probably won't derive as much benefit from adding more of the mineral to their diet as people who are deficient. But they added that for those in the latter category, eating a magnesium-rich diet should help reduce their diabetes risk regardless of their other risk factors for the disease. Treating diabetes relies on regular blood sugar monitoring in order to keep levels in your target range. In addition, everyone with diabetes has to learn how to respond to sudden changes in blood sugar. These can occur in response to what you,ve eaten, your physical activity, medication you may have taken, whether you,ve consumed alcohol, whether you have developed a cold or some other illness, as well as changing levels of stress in your life. In women, hormonal fluctuations throughout the menstrual cycle can affect blood sugar levels.
Please Read this Article at NaturalBlaze.com