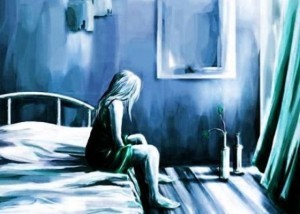 How well is your depression treatment working? Does it help a bit, but you still don't feel as if the darkness has lifted? Perhaps you feel the treatment isn't working at all. If so, you could have treatment-resistant depression, also called refractory depression. Unfortunately, depression treatments don't always work. As many as two-thirds of people with depression aren't helped by the first antidepressant they try. Up to a third don't respond to several attempts at treatment.
A new study is challenging the relationship between depression and an imbalance of serotonin levels in the brain, and brings into doubt how depression has been treated in the U.S. over the past 20 years.

Researchers at the John D. Dingell VA Medical Center and Wayne State University School of Medicine in Detroit have bred mice who cannot produce serotonin in their brains, which should theoretically make them chronically depressed. But researchers instead found that the miceshowed no signs of depression, but instead acted aggressively and exhibited compulsive personality traits.

This study backs recent research indicating that selective serotonin reuptake inhibitors, or SSRIs, may not be effective in lifting people out of depression. These commonly used antidepressants such as Prozac, Paxil, Celexa, Zoloft, and Lexapro, are taken by some 10% of the U.S. population and nearly 25% of women between 40 and 60 years of age. More than 350 million …
You may wonder why some people do so well with the first medication they try, while you continue to suffer. Experts don't really know. But evidence suggests that people who have especially severe depression may also be harder to treat. A long duration of symptoms may also increase the risk – which is one reason it's so crucial to get control of depression symptoms quickly. The longer depression goes on, the harder it may be to control.
Please Read this Article at NaturalBlaze.com