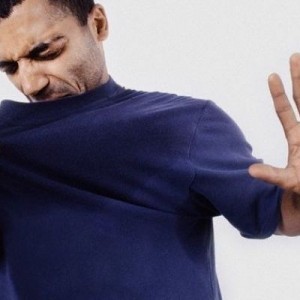 In modern society, antiperspirants are widely hailed as a godsend, dispelling the inconvenient odors wafting from armpits everywhere. But a new study casts doubts on their vaunted position. As it turns out, antiperspirants may actually make you smell worse in the long run.
For 90% of all Americans, slathering on deodorants and antiperspirants is a daily occurrence, a precautionary measure against foul odors and unsightly sweat stains. The odors arise when bacteria living in our armpits break down lipids and amino acids excreted in sweat into more smelly substances. Deodorants employ antimicrobial agents that kill off bacteria, as well as chemicals that replace noxious odors with pleasant aromas. Deodorants that double as antiperspirants, like Degree, Old Spice, and Dove, take the process one step further by physically plugging sweat glands with aluminum-based compounds.
Sometimes "the cure" leads to a worsening of the very problem you're trying to solve. Such may be the case when it comes to antiperspirants. As reported by Real Clear Science, antiperspirants affect the bacterial balance in your armpits, leading to an even more foul-smelling sweat problem.

The reason your sweat smells is because the bacteria living in your armpits break down lipids and amino acids found in your sweat into substances that have a distinct odor.

Antiperspirants address this problem using antimicrobial agents to kill bacteria, and other ingredients such as aluminum that block your sweat glands. According to the featured article:

"To uncover how deodorants and antiperspirants affect armpit bacteria… a team of researchers recruited eight subjects for a task a great many people (and especially their friends) might deem unbearable:

Six males and two females pledged not to use deodorant or antiperspirant for an entire month. Specifically, four subjects stopped using …

While the current study strongly suggests that antiperspirants can make their users smell worse via the growth of Actinobacteria, it does not directly assess body odor. As a follow up, Callewaert should recruit subjects to use antiperspirants and utilize methods like gas chromatography to directly measure the amount of the stinky volatile organic compounds emanating from their armpits. Professional smellers could also be put to work… at their own peril.
Please Read this Article at Articles.Mercola.com