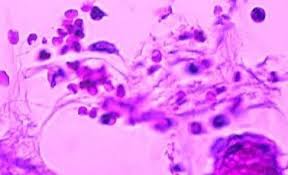 A rare virus — enterovirus D68, also known as EV-D68 — is infecting children across the country and sending them to hospitals with severe respiratory infections and breathing problems. Though the virus doesn't appear to be deadly, the Centers for Disease Control and Prevention (CDC) are warning doctors and parents to be on the lookout. Missouri and Illinois appear to be the first states affected by enterovirus D68. According to the CDC, hospital officials at Children's Mercy Hospital in Kansas City, Missouri and University of Chicago Medicine Comer Children's Hospital in Illinois notified the CDC in August about an increase in enterovirus cases that they were seeing. The CDC did further testing of specimens that were sent their way from the two hospitals and found that 19 of 22 from Kansas City and 11 of 14 from Chicago tested positive for EV-D68. In total, 140 people have been infected with EV-D68 in 16 states as of September 16, 2014. These include Alabama, Colorado, Connecticut, Illinois, Indiana, Iowa, Kansas, Kentucky, Louisiana, Missouri, Montana, Nebraska, New York, Oklahoma, Pennsylvania, and Virginia. There have also been confirmed cases in Canada.
It's being considered a severe respiratory virus known as EV-D68. It hits hard and fast and has already created an outbreak in Colorado, Missouri, Utah, Kansas, Illinois, Ohio, and four more states in the Midwest. It has also crossed over the Canada with confirmed cases in Alberta, British Columbia and Ontario. Although there is no known vaccine for the virus, ironically a common theme has been discovered in those who have been infected…they have all been vaccinated.

The symptoms can mimic those of the influenza virus, but can have a much more dire impact on those that fall ill. Dr. Mary Anne Jackson, the hospital's division director for infectious disease shared her concern withCNN.

"It's worse in terms of scope of critically ill children who require intensive care. I would call it unprecedented. I've practiced for 30 years in pediatrics, and I've never seen anything quite like this."

The Enterovirus D68 (EV-D68) has …
EV-D68 is detected using molecular techniques at several labs across the US and it's not monitored nationally. According to the CDC, enterovirus infections including EV-D68, are not required to be reported. "But laboratory detections of enterovirus and parechovirus types are reported voluntarily to the National Enterovirus Surveillance System, which is managed by CDC. Participating laboratories are encouraged to report monthly summaries of virus type, specimen type, and collection date." The CDC says health care providers should be on the lookout for EV-D68 as a possible cause of serious and unexplained severe respiratory illness.
Please Read this Article at NaturalBlaze.com