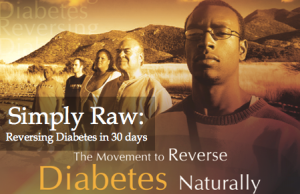 Diabetes mellitus refers to a group of diseases that affect how your body uses blood sugar (glucose). Glucose is vital to your health because it's an important source of energy for the cells that make up your muscles and tissues. It's also your brain's main source of fuel. If you have diabetes, no matter what type, it means you have too much glucose in your blood, although the causes may differ. Too much glucose can lead to serious health problems.
In fact, diabetes is growing at a fairly fast rate. A study completed by the CDC & Research Triangle Institute concluded that if recent trends in diabetes prevalence rates continue linearly over the next 50 years, future changes in the size and demographic characteristics of the U.S. population will lead to dramatic increases in the number of Americans with diagnosed diabetes.

According to the current mainstream approach, the major goal in treating diabetes is to minimize any elevation of blood sugar (glucose) without causing abnormally low levels of blood sugar. Type 1 diabetes is treated with insulin, exercise, and a diabetic diet. Type 2 diabetes is treated first with weight reduction, a diabetic diet, and exercise. Currently the belief is "Diabetes is a chronic disease that has no cure. – The American Diabetes Association.

But what if we could not only prevent diabetes before it happened, but also reverse it once it …
Scientists are cautious, and research is continuing, but evidence is growing that the diet can indeed remove the symptoms of type 2 diabetes. The question for researchers, who are now working on identifying the type of diet that can keep diabetes at bay after reversal, is once we've beaten the condition, how do we improve our lifestyle so it doesn't return? Watch this space.
Please Read this Article at NaturalBlaze.com