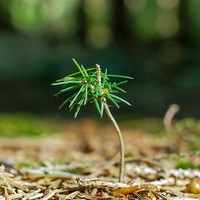 The seed revolution began one sunny afternoon on a neatly mowed lawn at the Sonoma County Fairgrounds. For an historic moment, it wasn't  much to gawk at: a circle of about a dozen seedsmen and seedswomen sitting cross-legged in the grass, laying out the blueprint for an agricultural uprising.
How do we move to a culture of self sufficiency and freedom? One seed, and one person at a time.

We have to understand the earth we live in and the power over our lives that comes from food, energy, economy, etc. Moreover, there is great freedom in learning to step away from the grocery store, box stores and fast food, and reconnect with what we eat and how we live. It really only takes a few simple steps to things differently, though it takes lots of work to follow the path through.

"The ultimate wisdom which deals with beginnings, remains locked in a seed. There it lies, the simplest fact of the universe and at the same time the one which calls faith rather than reason."
–Hal Borland

"Though I do not believe that a plant will spring up where no seed has been, I have great faith in a seed. Convince …
The ultimate success of the seed diversity movement rests in the reeducation and involvement of the population at large. As Ken Greene observes, so many of us are in the habit of buying seeds. Here in Tucson, our plan is simple: we are going to make our city "Seed Town." With five seed libraries just opened up in branches of our Pima County Library System (thanks to librarian and Seed School graduate Justine Hernandez) and one of the world'sbest regional seed banks at Native Seeds/SEARCH, Tucson is on track to build the seed diversity necessary for a truly sustainable and self-reliant food system. When members of the urban and organic agriculture movements awaken in a few years and realize they are supporting industrially produced, corporate-owned seeds, it is our hope they will look to Tucson as a model for local seed sovereignty.
The seed revolution is underway as communities do what comes naturally?grow food, save seeds, and share the harvest. Victory never tasted so good.
Please Read this Article at NaturalBlaze.com