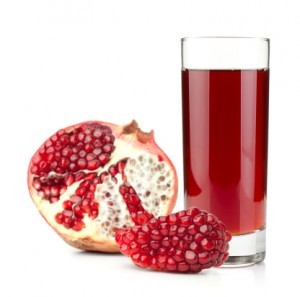 Drinking pomegranate juice may help people with diabetes reduce their risk of heart disease. A preliminary new study shows that people with diabetes who drank pomegranate juice for three months had a lower risk of atherosclerosis — or hardening of the arteries. In addition, the pomegranate juice appeared to slow the absorption of unhealthy LDL cholesterol by immune cells. People with diabetes have increased risk for atherosclerosis, which contributes to coronary heart disease, heart attacks, strokes, and other circulation problems. These results suggest that the antioxidants found in pomegranate juice may be especially beneficial in reducing these heart-related risks associated with diabetes.
I often remind my patients of the importance of a healthy diet and active lifestyle, especially when these factors can certainly help prevent them from falling victim to one of the top epidemics plaguing Americans today: obesity. At present, more than one-third of the U.S. adult population is considered obese—that's 78.6 million Americans!

Certain health conditions can help to cause obesity, such as hypothyroidism (underactive thyroid), PCOS (polycystic ovarian syndrome), and Cushing's syndrome (an adrenal condition). Of course, American society doesn't help either. Unhealthy foods are readily unavailable around every corner, from convenience stores to fast food joints. But let's not forget about what obesity may eventually cause. Obesity also plays a major factor in the prevalence of such health risks as heart disease, stroke, osteoarthritis, and some cancers.

Obesity also just so happens to be the primary cause of type 2 diabetes, which is the seventh leading cause of death in …
Drinking pomegranate juice did not affect overall cholesterol levels, but researchers found it reduced the uptake of oxidized "bad" LDL cholesterol by immune cells, which is a major contributing factor to atherosclerosis. Although pomegranate juice contains a similar level of sugars as other fruit juices, Aviram says they were surprised to find that the sugars in pomegranate juice did not worsen diabetes markers, such as blood sugar levels, in the participants with diabetes.
Please Read this Article at NaturalBlaze.com