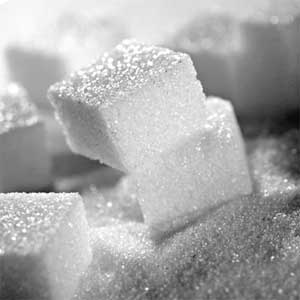 When planning a healthy diet, it's important to pay attention to sugar, a major staple that provides carbohydrate nutrients. Some sugar, especially the type called refined, cause a rapid rise in blood sugar that could raise your risk of diabetes and other chronic problems. A large number of the foods we eat contain refined sugar, which could pose as large a health problem as dietary fats and cholesterol.
When is a food a food and when is it a poison? His working definition of "poison" was: "Medically: Any substance applied to the body, ingested or developed within the body, which causes or may cause disease. Physically: Any substance which inhibits the activity of a catalyst which is a minor substance, chemical or enzyme that activates a reaction."1 The dictionary gives an even broader definition for "poison": "to exert a harmful influence on, or to pervert".
Refined Sugar is close to zero nutrition value

Because of the industrial processes involved in manufacturing, sugar has practically no nutrition value: The vitamins and enzymes have become denatured (lose their molecular shape) and thus fail to contribute to the body's metabolic requirements. Refined sugar is also devoid of mineral content.

It is pure energy

For those who frequently eat significant amounts of refined sugar products, this can lead to many problems.

Because a large intake of sugar causes a sharp rise in blood glucose, the pancreas jets out high levels of insulin as a sudden response. The insulin converts glucose into glycogen as storage in the liver.

However, the overreaction of high insulin more than converts the excess glucose. This results in the blood having lower than normal glucose levels. Consequently, hunger is felt. Remember that an individual in this circumstance has more than enough glucose, but it …
In addition, sugar is worse than nothing because it drains and leaches the body of precious vitamins and minerals through the demand its digestion, detoxification and elimination makes upon one's entire system. So essential is balance to our bodies that we have many ways to provide against the sudden shock of a heavy intake of sugar. Minerals such as sodium (from salt), potassium and magnesium (from vegetables), and calcium (from the bones) are mobilized and used in chemical transmutation; neutral acids are produced which attempt to return the acid-alkaline balance factor of the blood to a more normal state.
Sugar manufacturers keep trying, hoping and contributing generous research grants to colleges and universities; but the research laboratories never come up with anything solid the manufacturers can use. Invariably, the research results are bad news. "Let us go to the ignorant savage, consider his way of eating and be wise," Harvard professor Ernest Hooten said in Apes, Men, and Morons.7 "Let us cease pretending that toothbrushes and toothpaste are any more important than shoe brushes and shoe polish. It is store food that has given us store teeth." When the researchers bite the hands that feed them, and the news gets out, it's embarrassing all around. In 1958, Time magazine reported that a Harvard biochemist and his assistants had worked with myriads of mice for more than ten years, bankrolled by the Sugar Research Foundation, Inc. to the tune of $57,000, to find out how sugar causes dental cavities and how to prevent this. It took them ten years to discover that there was no way to prevent sugar causing dental decay. When the researchers reported their findings in the Dental Association Journal, their source of money dried up. The Sugar Research Foundation withdrew its support. The more that the scientists disappointed them, the more the sugar pushers had to rely on the ad men.
Please Read this Article at NaturalBlaze.com