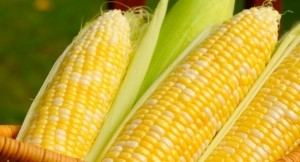 A Maui County ballot initiative to temporarily ban genetically engineered crops narrowly passed Tuesday following one of the most heavily financed political campaigns in state history.
The controversial measure pulled ahead late Tuesday, passing 50 percent to 48 percent — a difference of just 1,077 votes. It was a stunning turnaround after the measure was initially losing by 19 percent when the first results rolled in.
The county's first-ever ballot initiative targeting global agriculture companies Monsanto and Dow AgroSciences attracted nearly $8 million from opponents, making it the most expensive campaign in Hawaii's history.
Note: To those few of you who are spending big bucks to fund GMO-labeling ballot measures, I'm taking you to school in this article. Read the whole thing, especially the last part. If you want more lessons, get in touch.

Okay. Here we go.

They got into Monsanto's face. They accused Monsanto/Dow of spreading poison.

They didn't say, "You have a right to know what's in your food and we're all nice people, and reasonable people have a right to disagree."

They hit it hard.

The Maui SHAKA Movement and voteyesmaui.org and other activists won by a very narrow margin—and instituted a temporary ban on new Monsanto/Dow GMO crops in Maui County.

Their corporate opposition spent $300 for every vote they got. And lost.

A tip of the hat and a bow to Maui County activists.

You know what you're doing. You're local. You experience, first-hand, the Monsanto Roundup poison. You see something, you do something.

The ban/moratorium can …
On Monday, Blackburn-Rodriguez said that Citizens Against the Maui County Farming Ban was carrying out "traditional campaign activities" in advance of Election Day but declined to specify what that entails.
"I'm not comfortable describing our campaign activities," he said. He later sent an email emphasizing that the organization expected to win.
Please Read this Article at NaturalBlaze.com