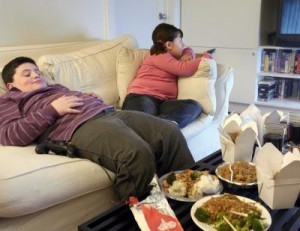 We know the advantages of eating a healthy breakfast, making the right choices during the day, and eating a balanced meal. But what about junk food? While everyone enjoys eating pizza, french fries and cookies now and then, are there dangers in eating it too frequently? It turns out junk food can negatively affect the academic performance and behavior of young people.
Nutrients from quality foods are critical in helping your child reach his or her fullest potential. Unfortunately, many kids are not getting the nutrients they need, especially in the US where nearly 40 percent of children's diets come from added sugars and unhealthy fats.

As of 2011, over 17 percent of American children between the ages of two and 19 were obese, and nearly six percent of youths met criteria for class 2 obesity, classified as having a BMI greater than 120 percent of the 95th percentile (or a BMI of 35).

More than two percent of children fell in the class 3 obesity category, indicating they had a BMI of 40 or greater. Such extreme obesity during youth can really set you up for a lifetime of very serious health problems.

Diseases that once appeared only in middle-age and beyond, including type 2 diabetes, high blood pressure, and even liver disease …

There are many other negative results that can be derived from many over processed foods, foods high in saturated fats, sugars, and empty calories. It is best to stick to traditional foods which are full of vitamins and nutrients, rather than foods high in chemicals that tend to irritate the central nervous system and contribute to health problems.
This starts at home, but should also be continued in the school. Request that teachers do not use candy or other junk food in the class as a reward. Inquire about what is being served for school lunches in the cafeteria. Some schools have even banned vending machines that sell soda.
It is important to note that this can be carried too far. Over-reacting could have a negative affect on your child. Doctors and researchers point out that parents need not be "fanatics" on the issue, and there is nothing wrong with kids having the occasional fast food or junk food snack as long as it is the exception and not the rule.
Focusing on nutrition will pay off in the long run in many ways, including an increase in IQ levels, ability to focus, behaviors, and social aptitudes. Though research results are mixed, it is just good common sense to put nutrition first, and consider the end result of eating a high concentration of foods that have low or no nutritional value.
Please Read this Article at Articles.Mercola.com