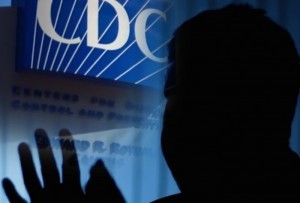 A top research scientist working for the Centers for Disease Control and Prevention (CDC) played a key role in helping Dr. Brian Hooker of the Focus Autism Foundation uncover data manipulation by the CDC that obscured a higher incidence of autism in African-American boys. The whistleblower came to the attention of Hooker, a PhD in biochemical engineering, after he had made a Freedom of Information Act (FOIA) request for original data on the DeStefano et al MMR (measles, mumps, rubella) and autism study.
In 2010, two Merck virologists filed a federal lawsuit under the False Claims Act against their former employer, alleging the vaccine maker lied about the effectiveness of their mumps vaccine (which is part of the trivalent measles, mumps, and rubella (MMR) vaccine).

The whistleblowers, Stephen Krahling and Joan Wlochowski, claimed they witnessed "firsthand the improper testing and data falsification in which Merck engaged to artificially inflate the vaccine's efficacy findings."

Merck allegedly falsified the data to hide the fact that the mumps vaccine in the MMR shot has significantly declined in effectiveness.

By artificially inflating the mumps vaccine efficacy, Merck was able to continue selling MMR vaccine in the US and maintain its monopoly over the mumps vaccine market in the US and other nations that purchase Merck's MMR vaccine.

This is the main point of contention of a second class-action lawsuit, filed by Chatom Primary Care in 2012.

US District Court Judge C. …

Naturally, the Moms provided a bunch of prepackaged Tweets with links to antivaccine talking points about William Thompson as the "CDC whistleblower." Not unexpectedly, try as they might, several of the antivaccine Twitter champions couldn't resist arguing with pro-vax people. They also Tweeted at a bunch of news organizations, who, I bet, recognize cranks when they see them, and Rob Schneider, who is an antivaccine crank.
Please Read this Article at Articles.Mercola.com