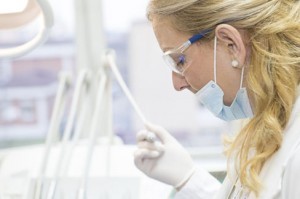 A new report by WHO–its first to look at antimicrobial resistance, including antibiotic resistance, globally–reveals that this serious threat is no longer a prediction for the future, it is happening right now in every region of the world and has the potential to affect anyone, of any age, in any country. Antibiotic resistance–when bacteria change so antibiotics no longer work in people who need them to treat infections–is now a major threat to public health.
Antibiotic resistance is a serious threat facing all of us today, and there's plenty of blame to go around. Overall, modern science, especially veterinary medicine, has done a miserable job when it comes to predicting the outcome of its actions.

According to Dr. Cyril Gay, the senior national program leader at the United States Department of Agriculture's (USDA) Agricultural Research Service:

"The loss of antibiotics due to antimicrobial resistance is potentially one of the most important challenges the medical and animal-health communities will face in the 21st century."

Antibiotic resistance has also been declared "an increasingly serious threat to global public health that requires action across all government sectors and society" by the World Health Organization (WHO).

Antibiotic overuse is rampant. Inappropriate use and negligent disposal of antibiotics is also a major part of the problem. Three of the primary sources of antibiotics entering the environment, the human food chain, and the …
Other important actions include preventing infections from happening in the first place–through better hygiene, access to clean water, infection control in health-care facilities, and vaccination–to reduce the need for antibiotics. WHO is also calling attention to the need to develop new diagnostics, antibiotics and other tools to allow healthcare professionals to stay ahead of emerging resistance.
This report is kick-starting a global effort led by WHO to address drug resistance. This will involve the development of tools and standards and improved collaboration around the world to track drug resistance, measure its health and economic impacts, and design targeted solutions.
Please Read this Article at Articles.Mercola.com