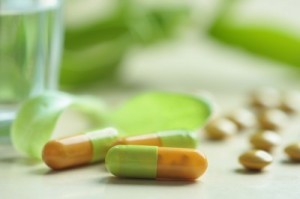 Malnutrition occurs in people who are either undernourished or overnourished. Undernutrition is a consequence of consuming too few essential nutrients or using or excreting them more rapidly than they can be replaced. Infants, young children, and teenagers need additional nutrients. So do women who are pregnant or breastfeeding. Nutrient loss can be accelerated by diarrhea, excessive sweating, heavy bleeding (hemorrhage), or kidney failure. Nutrient intake can be restricted by age-related illnesses and conditions, excessive dieting, food allergies, severe injury, serious illness, a lengthy hospitalization, or substance abuse. The leading cause of death in children in developing countries is protein-energy malnutrition. This type of malnutrition is the result of inadequate intake of calories from proteins, vitamins, and minerals. Children who are already undernourished can suffer from protein-energy malnutrition (PEM) when rapid growth, infection, or disease increases the need for protein and essential minerals. These essential minerals are known as micronutrients or trace elements. Two types of protein-energy malnutrition have been described—kwashiorkor and marasmus. Kwashiorkor occurs with fair or adequate calorie intake but inadequate protein intake, while marasmus occurs when the diet is inadequate in both calories and protein.
About 1% of children in the United States suffer from chronic malnutrition, in comparison to 50% of children in southeast Asia. About two-thirds of all the malnourished children in the world are in Asia, with another one-fourth in Africa.
A new study finds that most U.S. adults fail to meet recommended daily levels of 10 key nutrients, and those with disabilities have even worse nutrition than average.

An estimated 10 to 25 percent of U.S. adults fit into one or more category of disability, from those who have difficulties with activities of daily living, such as dressing, bathing and eating, to those who cannot use their legs or struggle to accomplish routine tasks, such as money management or household chores.

To determine how these physical or mental difficulties can affect nutrition, University of Illinois researchers analyzed two waves of self-reported food and supplement consumption data from 11,811 adults, more than 4,200 of whom qualified as disabled. The team drew the data from the 2007-2008 and 2009-2010 National Health and Nutrition Examination Surveys, which are conducted by the National Center for Health Statistics.

"We conducted statistical analyses to compare people with and …
Up to 10% of a person's body weight can be lost without side effects, but if more than 40% is lost, the situation is almost always fatal. Death usually results from heart failure, electrolyte imbalance, or low body temperature. Patients with semiconsciousness, persistent diarrhea, jaundice, or low blood sodium levels have a poorer prognosis. Some children with protein-energy malnutrition recover completely. Others have many health problems throughout life, including mental retardation and the inability to absorb nutrients through the intestinal tract. Prognosis for all patients with malnutrition seems to be dependent on the age of the patient, and the length and severity of the malnutrition, with young children and the elderly having the highest rate of long-term complications and death.
Please Read this Article at NaturalBlaze.com